Design
• Logos
• Style Guides
• Print pieces
• Packaging
• Books
• Signage
Web Design
• Message clarification
• Content creation
• Wireframing of site architecture
• Full custom designs or quick, template-driven sites
• All sites developed to be responsive for mobile devices
Web Maintenance
• Complete WordPress website services
• Secure and private site hosting
• SEO services
• Analytics reporting
• Malware scanning and brute force protection
• Back-end software updates
• Regular archive backups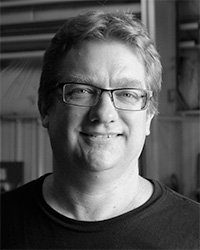 King+Sons is a team of designers, writers and developers based in Cincinnati, Ohio (the self-proclaimed Branding Capital of the World!). We assemble a creative team for your project after reviewing the objectives and the schedule.
Eric King, Owner, has 30 years of experience working on design projects for regional and national accounts. LinkedIn profile
Eric has a project car, volunteers at Wheels, and likes black Euro sport sedans.